Today's popular shower hardware finish options give you a variety of looks from which to choose – matte black, brushed nickel, satin brass, polished chrome, and so on. Of these, matte black is one of the most significant changes from trends of the past. However, its classic simplicity may keep it relevant for quite some time. From clamps and hinges to handles and towel bars, your shower hardware will define the style of the glass enclosure and should be chosen carefully. Let's check out four fashionable ways to use matte black shower hardware.
---
1. Matte black metal is a hallmark of modern farmhouse bathroom décor.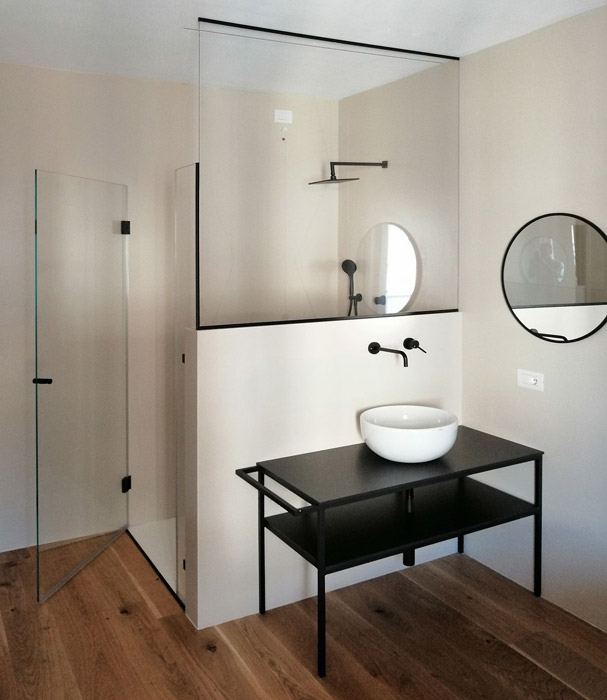 In The Spruce article "26 Modern Farmhouse Bathroom Ideas That Are Timeless" Kristin Hohenadel offers suggestions for giving your bathroom a modern farmhouse style, and one of these is, "Add Black Accents." Choosing a matte black finish for your shower hardware and other bathroom hardware is a very effective way to do this.
Simple ladder style handles as well as the fancy Opulent and Baroque series work beautifully in modern farmhouse spaces. Additional ways to incorporate black metal include:
● vanity mirror frame
● wall mounted light fixtures
● trash can
● towel bars
● paper holder
● soap dish
---
2. Matte black is an excellent finish to choose if you are mixing metals.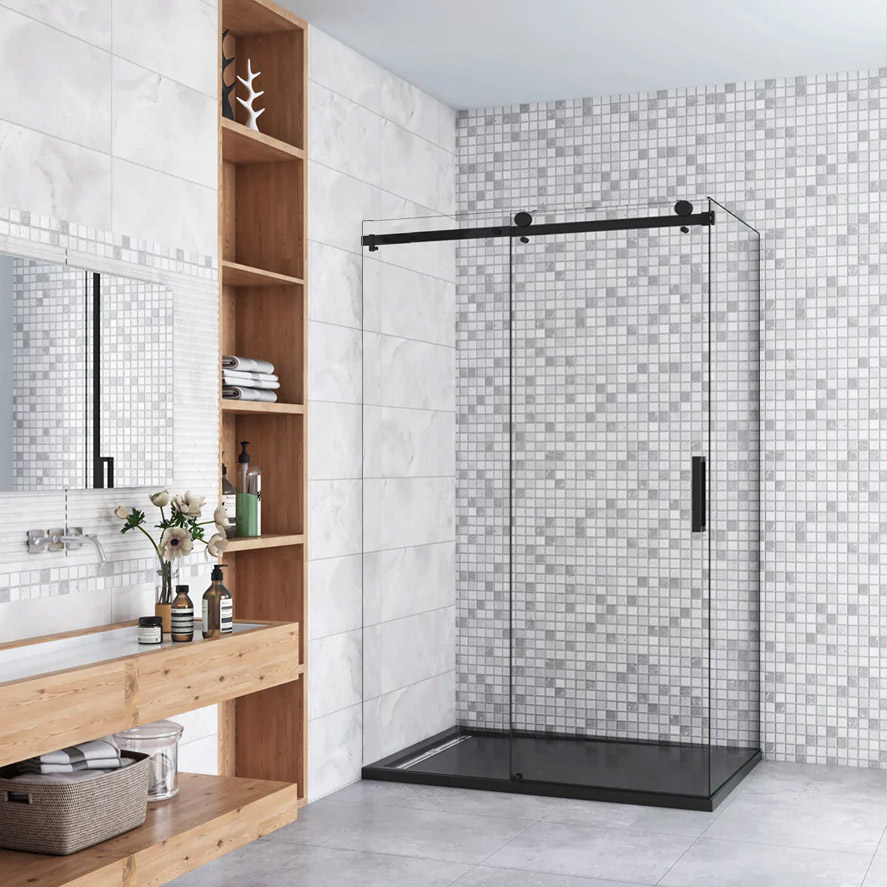 Matching the couch, chairs, and curtains was once a stylish living room choice…...but today, not so much. This love affair with the eclectic has spread to bathroom design. You are no longer confined to using the same metal finish throughout the room. If you decide to include two or more metals within one bathroom, making one of them matte black is a wise choice. Why?
Matte black provides a pleasant contrast with finishes in the gold and silver families.
Black is a neutral so it matches any color scheme.
It's hard to think of a metal that would clash or look bad in the same room as matte black fixtures.
When mixing metals, be sure to use each finish more than once, to avoid clustering one finish in a single part of the room, and to steer clear of similar finishes that will look like a poor effort at coordinating.
---
3. Matte black shower hardware can give a dated bathroom a glow-up.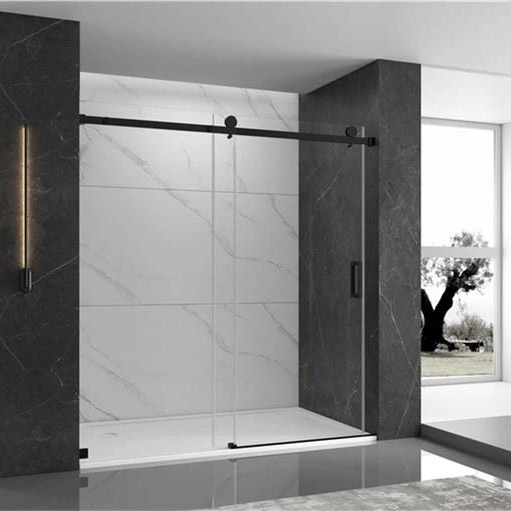 It's nice when something as timeless and trusty as black metal becomes a hot decorating trend because you can use it to update a space without worrying about it being overly faddy. For example, if your shower area is being drug down by an old door or sagging curtain, replacing this will help the whole room. Sometimes an old door can be updated with a new pull handle, but there's also the option of having a brand new glass enclosure installed. Choosing matte black hardware is one way to bring the room more in line with today's styles. If you have hard water, there are legitimate concerns about water spots on a dark finish. In this case, use a dull finish such as brushed nickel for areas near water, but feel free to use matte black for other items like the robe hooks and towel bars installed on the outside of the glass.
---
4. Matte black handles and hinges are the right choice for Crittall style shower doors.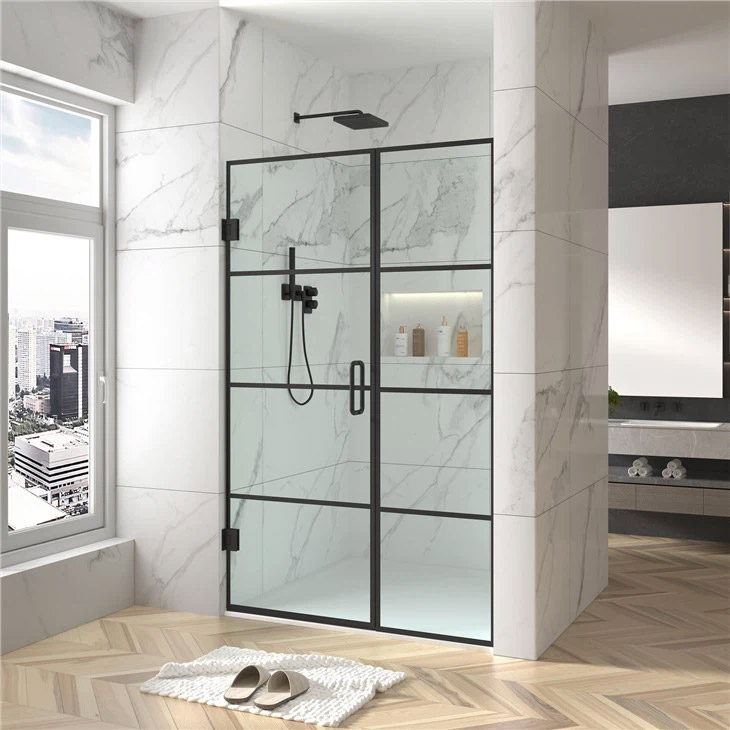 Another popular home decorating trend is Crittall style glass. Mimicking steel framed British windows of old, this look features clear glass with black framing and gridwork. Matte black shower door hinges and handles are the way to go if you opt for a shower enclosure made of Crittall style glass. They maintain the clear glass/black metal duo perfectly and blend right in with the framing and grille. There are a few different variations on this look, such as black framed shower screens or clear glass with black framing and horizontal "muntins" only.
Whether you choose matte black or another finish, count on Glass Simple for the selection and service you deserve. All items on our site are in-stock and available to be shipped or pulled for local pickup. Give us a call to learn more - (571) 707-7760.