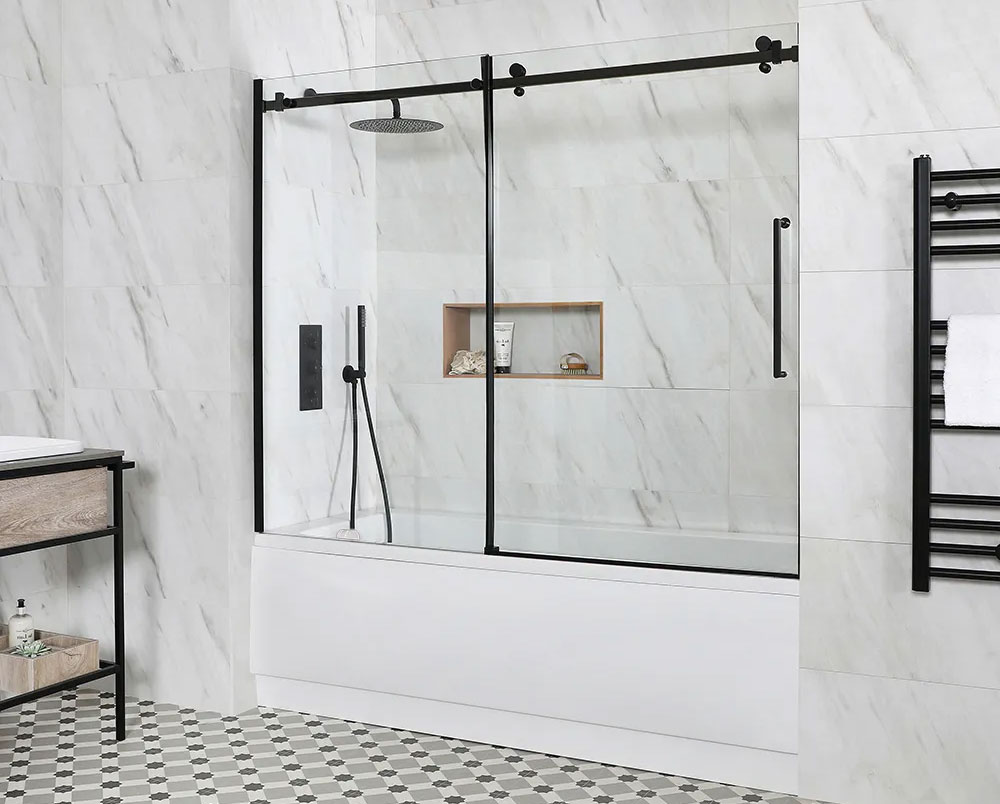 Our master bathroom ideas are here to help when your en suite restroom needs some TLC. In fact, it's all too easy for the master bathroom to become a catch-all nook or to be overlooked when you update the décor in the main living area. Whatever your budget or timeline, there are ways to reclaim this room and make it an inviting and relaxing space once again.
---
1. Refresh your master bathroom AND bedroom to create continuity between the spaces.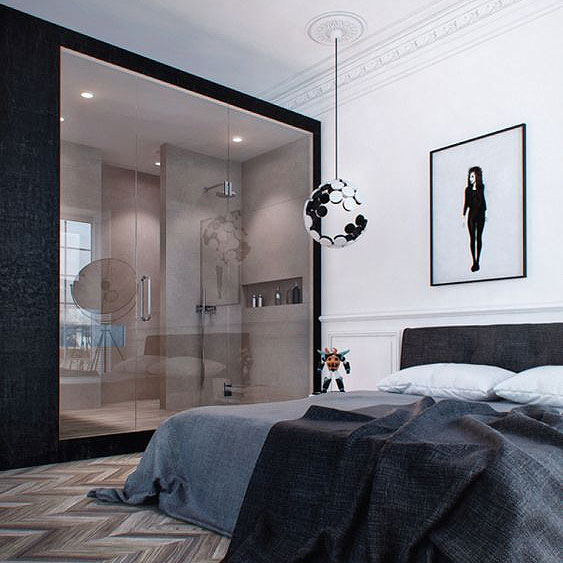 While the style of the bathroom does not necessarily need to match the style of your bedroom, giving these two spaces a harmonious facelift is a wonderful way to update without breaking the bank on a full-scale renovation. Use some or all of the following tips to achieve this:
Update the metallic elements in both rooms and choose a popular finish like matte black. For example, you could replace the door knobs, shower pull, bedside lamps, and soap dispenser. Don't worry if it's not practical to switch everything over to the new finish. These days an eclectic, collected-over-time vibe has the edge over the totally matching looks of the past.
Bring in a popular color or pattern to renew the suite. By purchasing relatively inexpensive items in a trending hue or design, you can instantly give both rooms a glow-up. Think hand towels, throw pillows, area rugs, and window treatments.
Give both spaces more personality and charm with a theme like beach, modern organic, or farmhouse chic.
---
2. Replace the shower curtain with glass.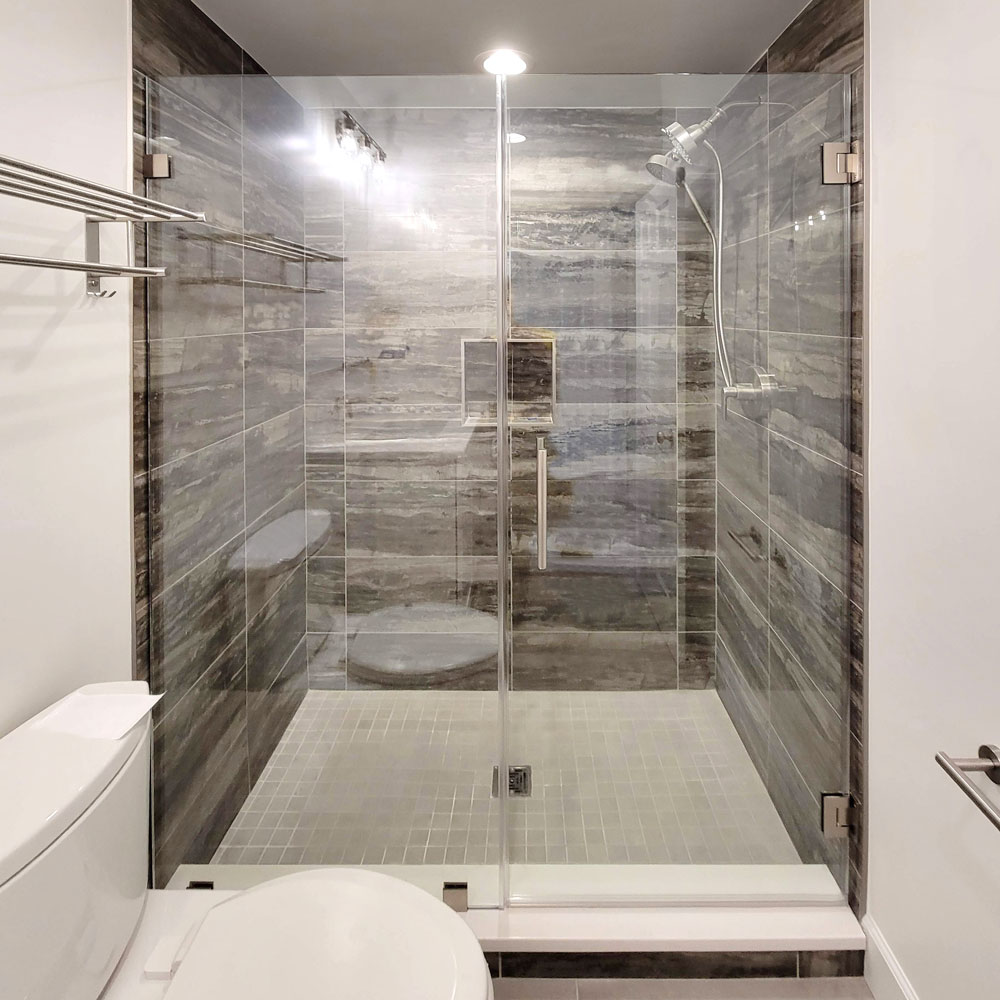 This master bathroom idea is more costly than #1, but still less expensive that a total remodel. Replacing a shower curtain with clear glass makes the space more upscale and fashionable, with the added bonus of giving both the shower and the bathroom a roomier feel. There are a few different ways to use glass on a tub/shower combo:
● In-line door and panel enclosure
● Double swinging doors (French doors)
● Frameless sliding shower doors (See example of this hardware here.)
● Fixed or hinged shower screen. (With appropriate drainage and waterproofing.)
For a shower-only stall, you can choose from the options above, as well as a right or neo-angle corner enclosure (depending on stall layout).
---
3. Create a spa-like ambiance with live plants.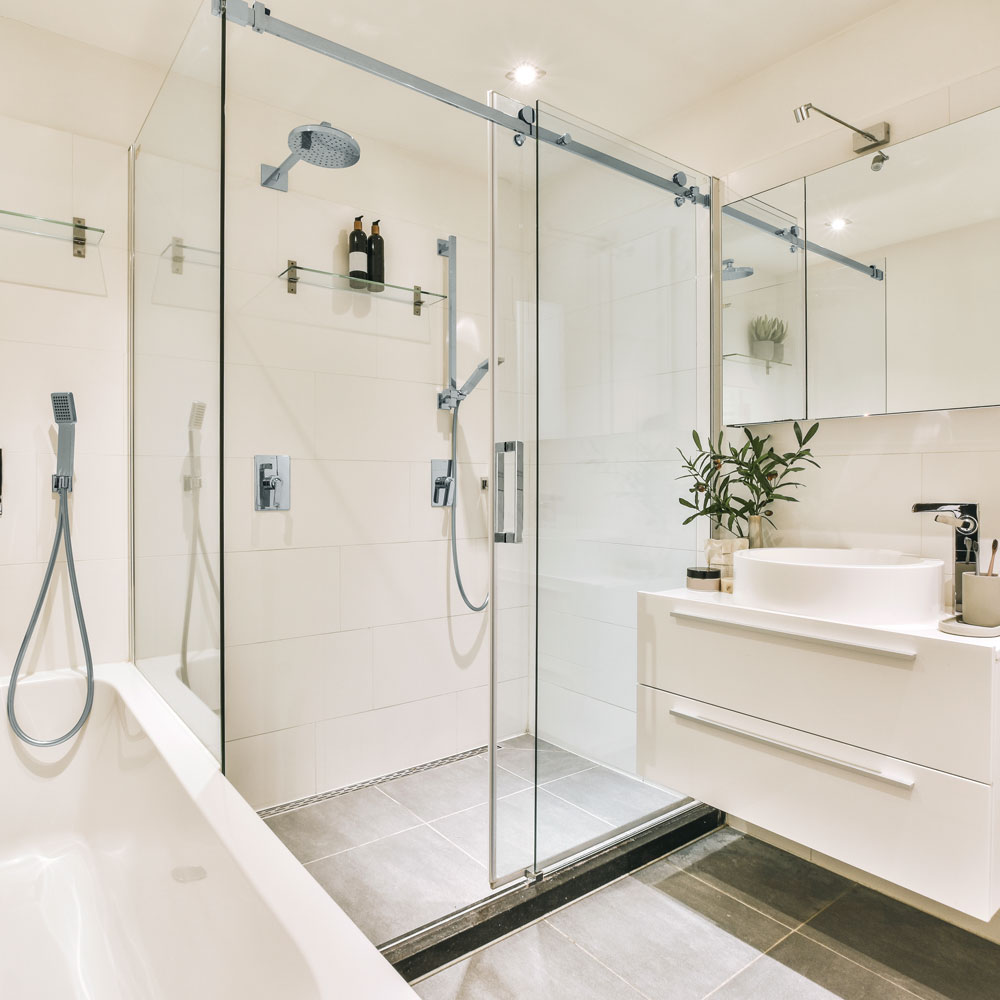 Add one or add many, a living plant is one of our favorite master bathroom ideas! Of course a little research is needed in order to choose plants that will thrive in your bathroom's specific environment. This handy Plantin article gives general guidelines as well as specific suggestions for plants to put in your shower and other bathroom nooks. While it's not mentioned in the article, lucky bamboo is another fantastic option for a shower plant. It's hardy, handles the humid environment well, and requires no soil! You can even order living stalks from an online retailer and have them delivered to your door along with a pot and pebbles or glass beads for "planting."
---
4. Improve the lighting in your master bathroom.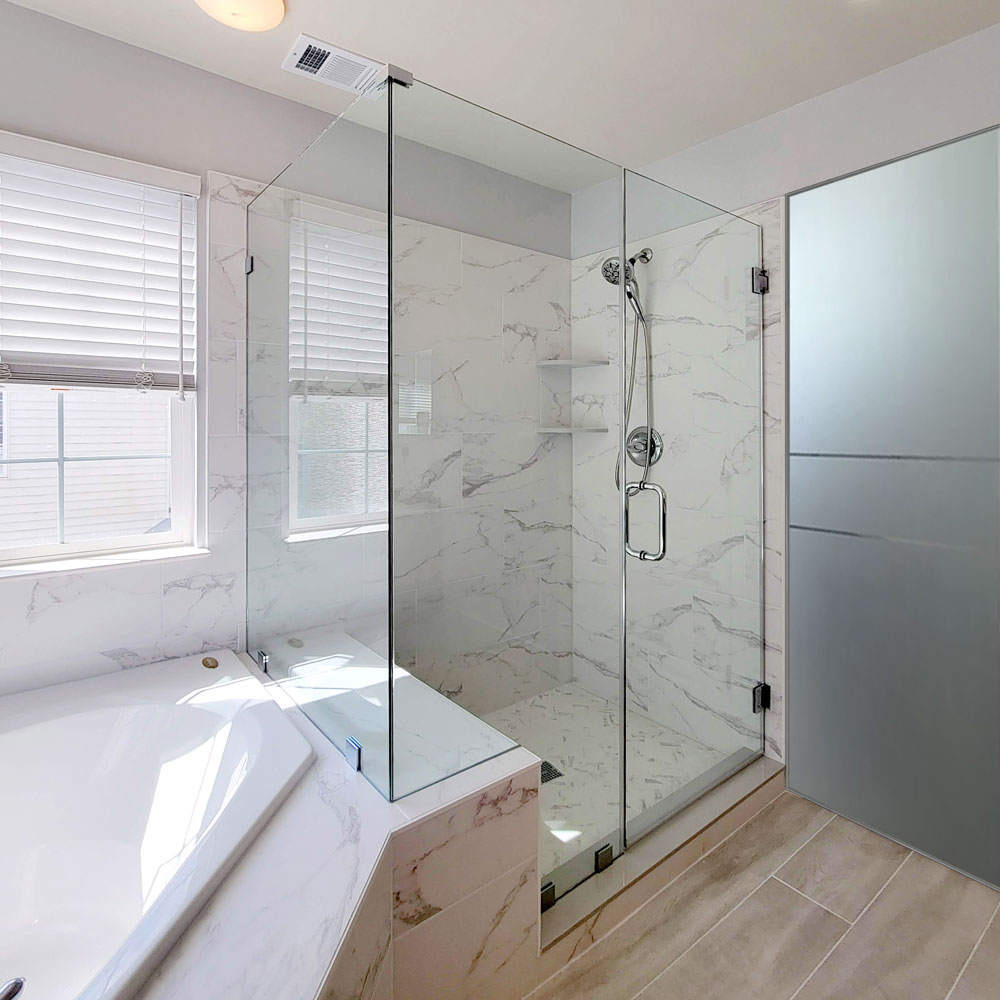 Finally, the last of our master bathroom ideas is one that can take many forms. It's true that "lighting sets the mood," so improving and updating your bathroom's lighting is a terrific way to also improve its ambiance:
● Make the room brighter and airier by replacing the door between the bathroom and bedroom with one made of frosted glass.
● Add a charming table lamp to the vanity counter.
● Put in a dimmer switch so you can use soft lighting for relaxation and brighter lighting when you want to be energized or are putting on makeup.
● Add stick-on LED lights to the toe-kick, so you can use the bathroom at night without turning on the overhead light.
If YOUR master bathroom ideas call for glass shower hardware, we invite you to check out www.glasssimple.com! You can count on us for quality items, a nice selection of styles and finishes, and timely customer service.