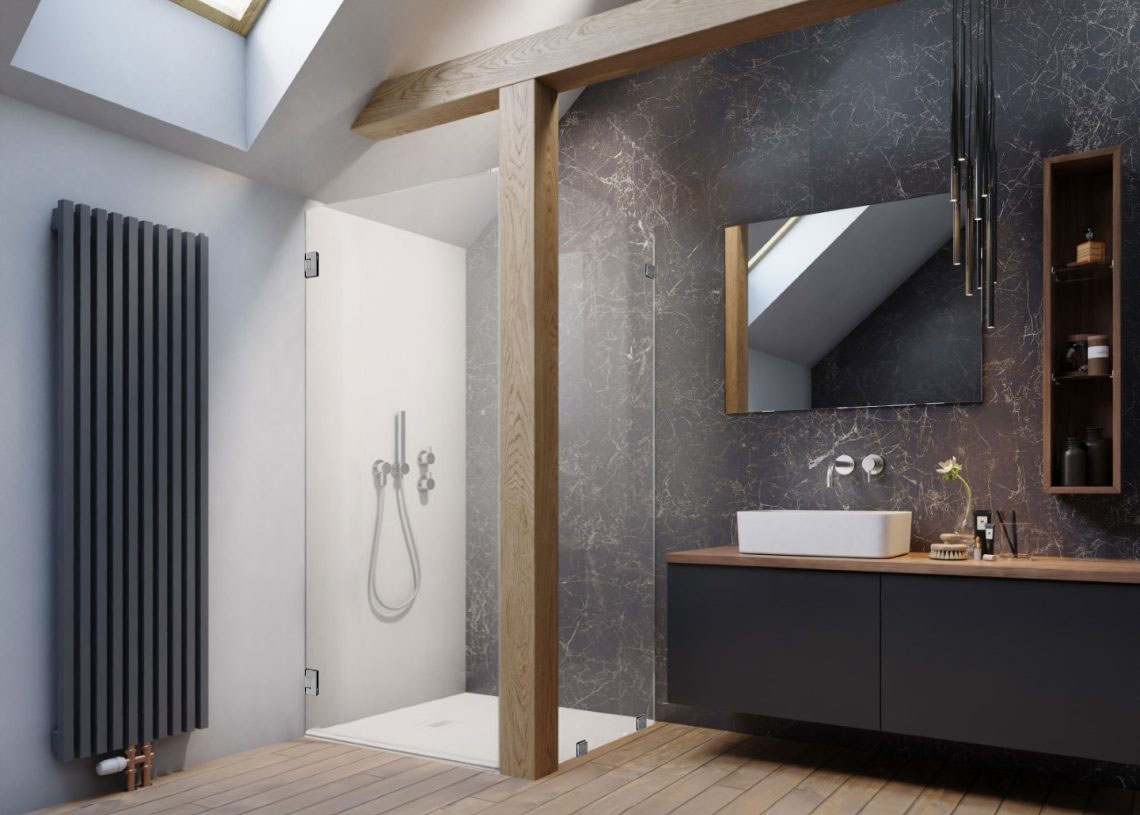 It's a fact – bathroom remodeling can be costly and time-consuming. At the end of the road, you should have a space you'll love and enjoy for years to come. There are many ingredients for success as well as pitfalls to avoid. For instance, you have to decide how much – if any – of the work to do yourself and how much – if any – to hire out to professionals. If your budget allows, and being "handy" isn't one of your top descriptors, you may wish to hire a contractor to do the whole renovation from start to finish. On the other hand, a homeowner with suitable skills can save money by undertaking certain tasks on their own. Just remember to call in the professionals for something outside your area of expertise to avoid costly repairs and redos. Aside from these broad considerations, attention to detail is a key element of a successful bathroom glow-up, and we'll look at some practical applications of this reality.
---
Match All the Bathroom Hardware……..Or Don't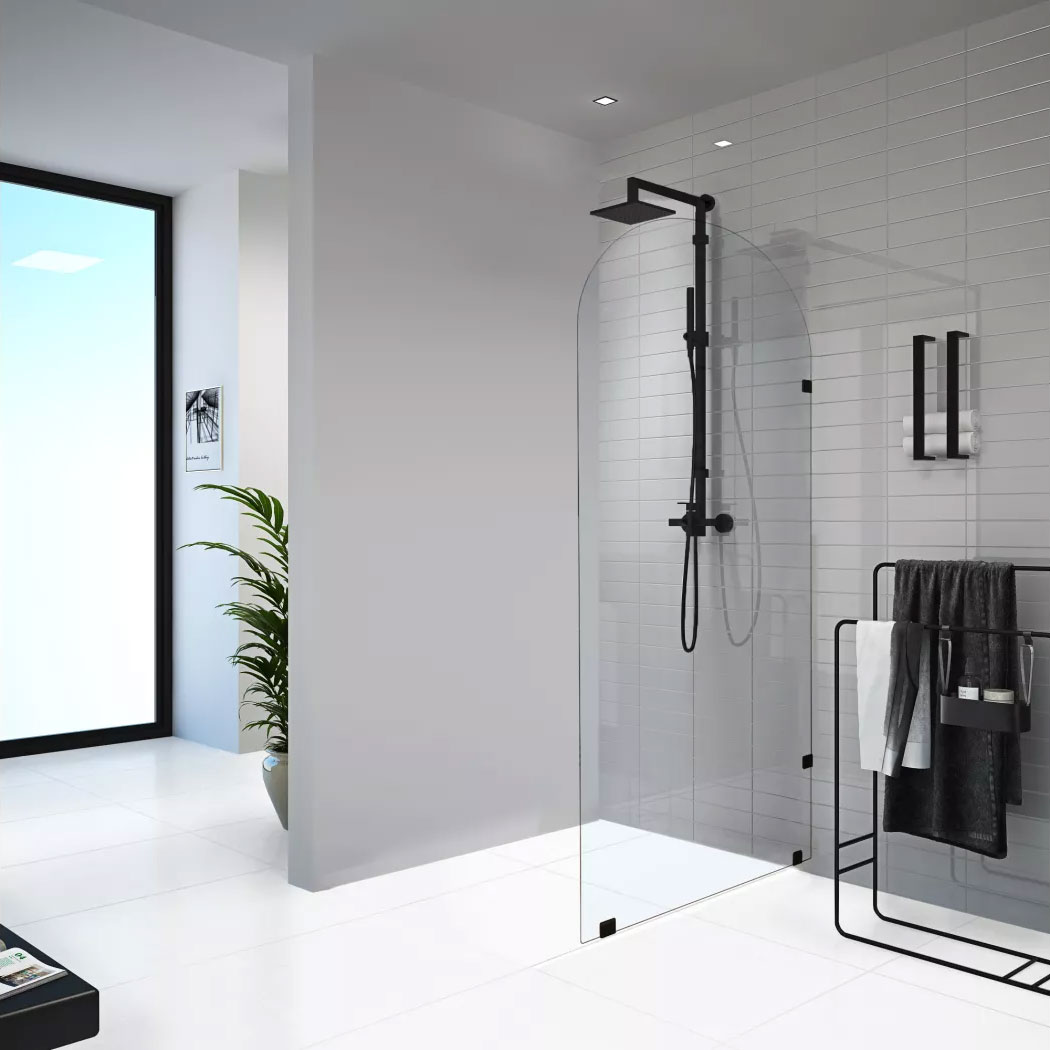 Since hardware is sprinkled throughout a bathroom, remodeling will involve choosing lots of metal components. A time-tested and safe approach is to use the same finish throughout – from door knob to shower door hinges to light fixture and so on. Benefits of this method include a cohesive look for your space, fewer decisions to make, and a timeless style. If you go this route, be sure the finishes match correctly. Besides the shade itself, like brass or chrome, you also want to match the sheen – brushed, polished, satin, or matte.
However, these days there is another popular approach to bathroom remodeling – mixed metals. This style entails using a few different metallic finishes in the same room…...and typically finishes that are very different from one another. With this approach, think contrast and be sure to intersperse the different finishes throughout the room rather than clustering them.
Bottom line, whichever route you choose, go all in and either match carefully or boldly mix two or three different hardware finishes.
---
Choose Small Items with Care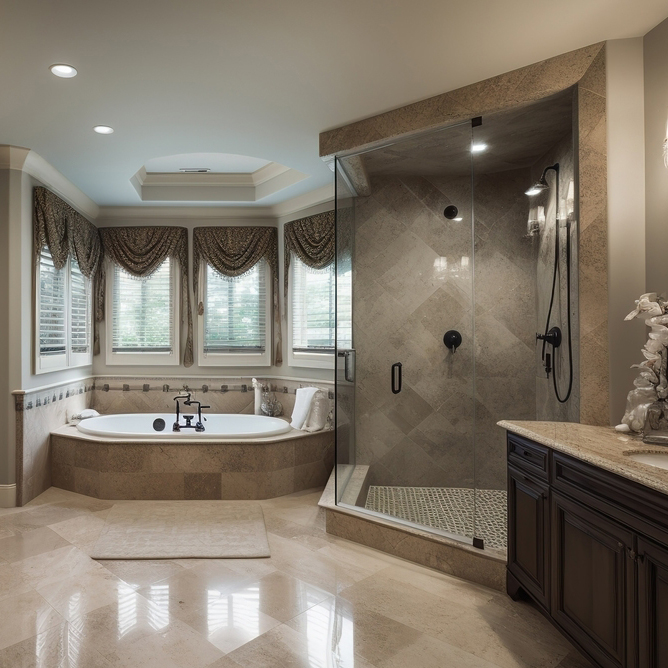 Bathroom remodeling involves many choices large and small. The shower enclosure, for example, is a large fixture that often defines a bathroom. Big decisions in this realm include:
layout and configuration
door type glass style – clear, frosted, patterned, tinted, cast
construction – frameless, semi-frameless, framed
While the glass is front and center, shower enclosures also include small components. A frameless enclosure with a swinging door and one or more fixed panels will generally call for:
These small items do more than you may think to impact the style and feel of the shower, and thus the bathroom you're remodeling. For instance, an ornate pull handle – click here for an example – will give your shower a much different vibe than a modern, minimalist knob – like this.
---
Even Light Bulbs Make A Difference in a Bathroom Makeover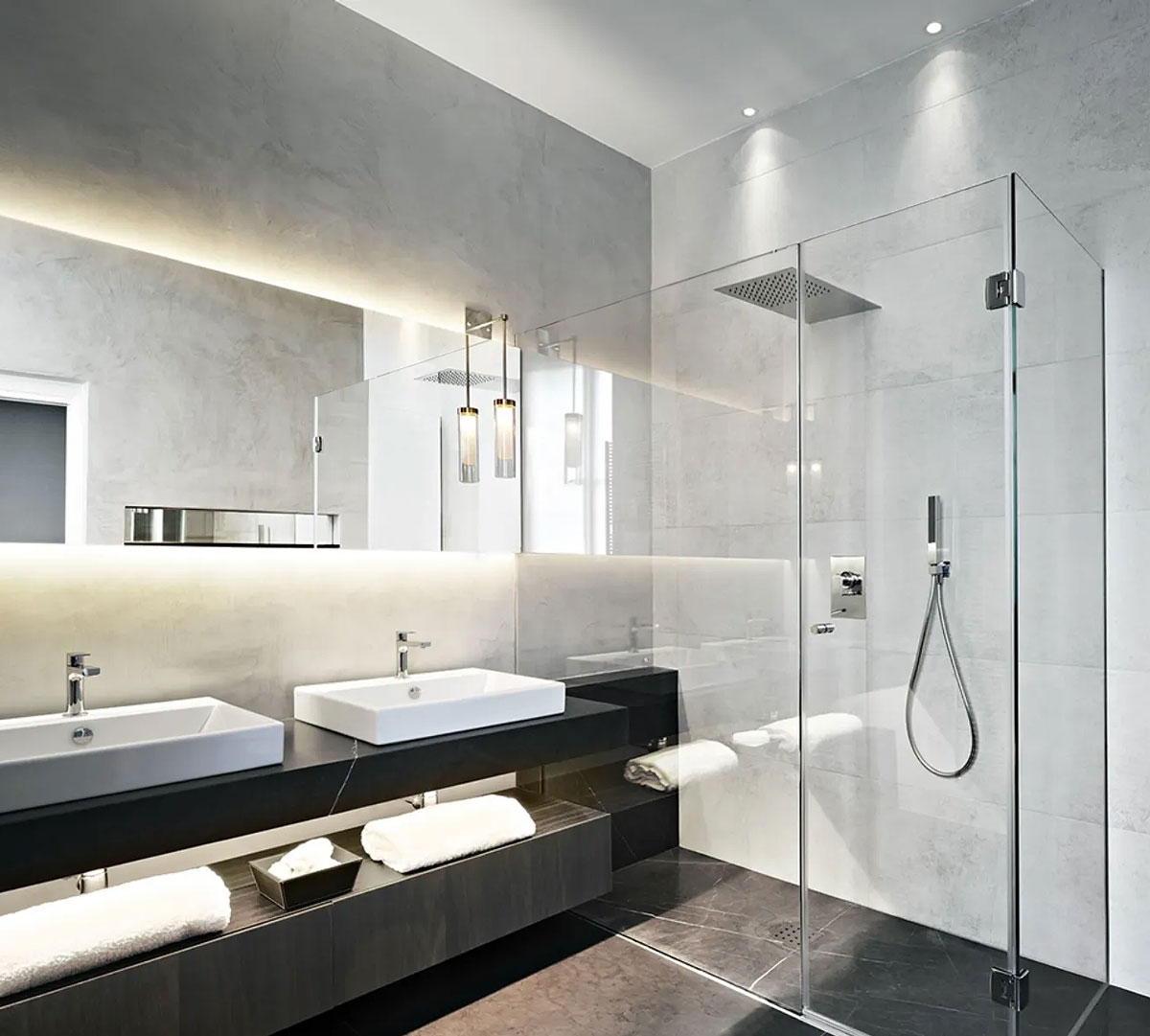 Another of aspect of bathroom remodeling is illumination. At a minimum, a bathroom will have one light installed on the ceiling or above the vanity. If your bathroom has just this one light, make the most of it:
● Choose a light fixture that enhances your chosen style and theme for the bathroom whether modern, industrial, coastal, retro, or vintage.
● Upgrade the light fixture with a dimmer switch so that your bathroom's lighting can energize you when you get ready for work in the morning AND help you relax when you unwind with a soak in the tub at the end of the day.
● When possible, pick light bulbs that harmonize with the light fixture. For example, antique style light bulbs that mimic products of old look great on a fixture with vintage flair.
Besides intentionality in choosing fixtures and bulbs, make use of natural light if at all possible. If the bathroom has a window, hang window treatments that let in plenty of light. If it does not…...consider adding a skylight!
---
Complete the Renovation by Staging the Bathroom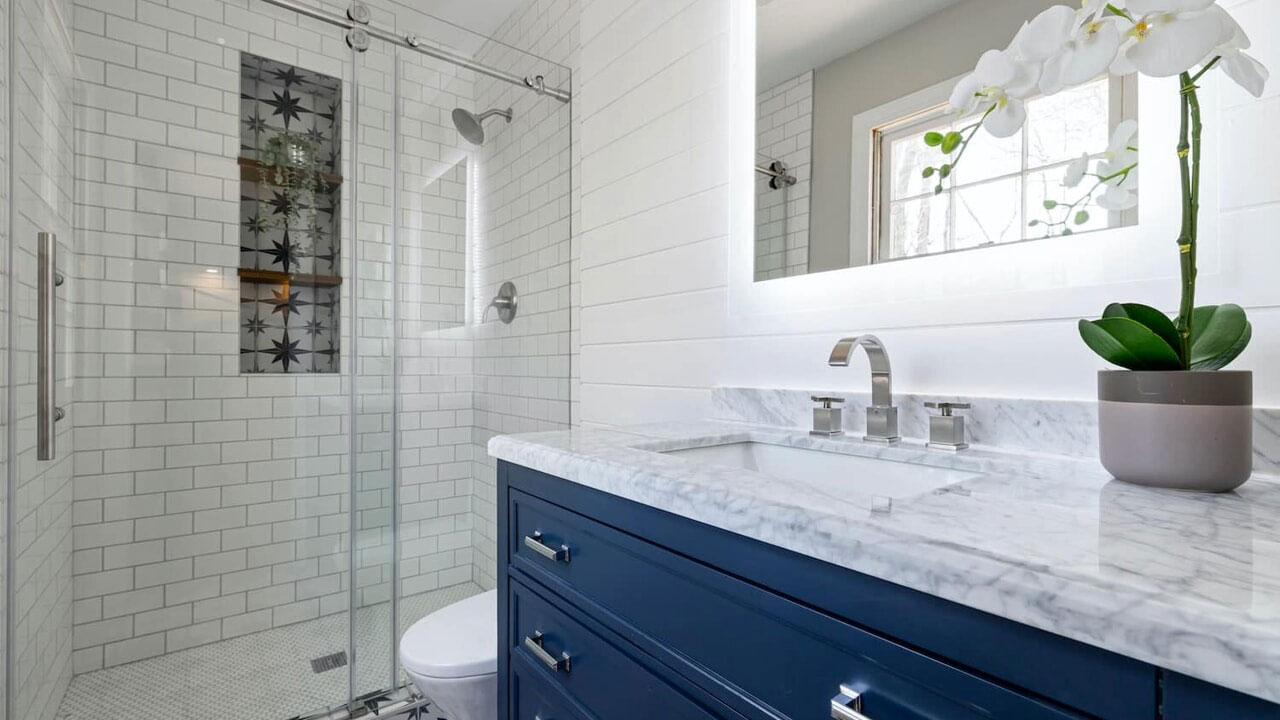 When your bathroom remodeling is over, attention to detail isn't. Once all the fixtures are installed, the painting is done, and the last pieces of hardware are in place, you get to put the finishing touches on the space. It would be easy to simply reload the drawers with the old contents and plop everything back on the vanity counter. However, chances are that clutter accumulated and style took a back seat in the years leading up to your bathroom remodeling project. As you move back into your updated space, keep these tips in mind to ensure that everything from the big picture to the small details looks its best.
Cull the collection of items stored in your bathroom by sorting them into "Discard," "Donate," "Display," and "Designate." You know what to do with the stuff in the "Discard" and "Donate" piles. Items in the "Display" pile should be kept to a minimum and then tastefully displayed on your bathroom's counter or shelves. Stuff in the "Designate" pile should be given a designated storage space inside your vanity or another bathroom cabinet.
For many bathroom styles, less is more when it comes to what you actually keep on display. If you're dipping your toe or jumping headfirst into maximalism, be sure to research this style so that your collection looks curated and not chaotic.
Don't underestimate the impact of genuine natural items. A plant in the shower, for example, will quickly give your bathroom a spa like feel.
If your bathroom remodeling journey calls for glass shower hardware, we invite you to shop www.glasssimple.com where everything you see on the site is in-stock and available for shipment or local pickup! Call to learn more or create your B2B account and save - (571) 707-7760.